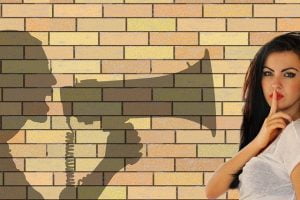 What You Say in Family Court Matters?
Nowadays there is hardly any distinct lines between what is acceptable language in the courtroom and what is not. Judges are learning slang or urban terms, lawyers speak in colloquialisms and litigants say whatever comes to mind. However, the terminology you use can make a difference in how you are perceived, how you are treated and ultimately, how the judge rules in your case.
---
Grandparents Rights to Visitation & Custody 
---
Legal Language Defined
Legalese, or formal legal language, is so nuanced that no one expects the average layperson to familiarize themselves with it for family court matters. In fact, it's usually only used only in writing, but is not unheard of to hear it being spoken by jurists. Legalese consists of legal phrases and terms that serve a purpose. Lawyers use legalese to help persuade its audience or to help predict an outcome in a case. Some use the term "legal jargon" interchangeably.
Legal terminology, on the other hand, is much more commonplace with help of the internet and it's accessibility. Legal terminology is more broad in its use, which means it's a matter of replacing a common word with a legal one. For example, in court you may hear the judge refer to the next court date as an "adjournment" or when there is conversation at the bench as "off the record".
The Impact of the Use of Some Concepts
In the past five years, certain terms have been used profusely in divorce and child custody cases in Family Court. And even though they are commonly used and often understood, using them to assert or defend your case requires discernment. Terms like, narcissist, parental alienation, high conflict, etc. should be used strategically in your case.
Let's look at the term narcissists first. This is an actual classification in the DSM-5. The Mayo Clinic defines as "a mental condition in which a person has an inflated sense of their own importance, a deep need for excessive attention and admiration, troubled relationships, and a lack of empathy for others". However, overuse or misuse of this term can render negative results in Family Court. Family Court judges are not necessarily trained in mental health but are forced to make rulings on cases where mental illness is prevalent. They have to deal with the most complex set of issues in the shortest amount of time. It seems prudent to accept any insight with respect to mental illness but they don't. Having a litigant self diagnose their ex or STBX can ruffle the judge's feather. In fact, it can actually backfire on you.
Same thing with any toxic personality disorders, like borderline personality disorder, judges are not in favor of giving credibility to anyone giving a psychological diagnosis when they are unqualified to so. Furthermore, they are not oblivious to the unfair advantage it may give the diagnosing party.
Next, with respect to parental alienation there is more of a stigma associated with the term which warrants more careful consideration. Parental alienation, as defined by Amy J. L. Baker, PhD, is "children being encouraged by one parent, the favored parent, to unjustly reject the other parent, the targeted parent". Dr. Baker lists 17 strategies typically used by the alienating parent, which are grouped into five categories. (Go here to read more www.amyjbaker.com)
Historically, judges in family court matters refused to believe or accept the notion that parental alienation was a real phenomenon with actual deleterious effects. Recently, though, more judges are becoming informed about the concept and its impact on children. Again, however, judges are aware of the fact that some parents misuse the term. Some parents, whether for or against the syndrome, abuse the use of the term to justify their actions or inactions. This only puts judges in a position tougher than usual.
What Should You Say
For starters, you should always stick to the facts, this means the facts from your perspective not anyone else's. If you do not have direct knowledge of a diagnosis or concept then you should not assert it. Next, be very detailed in explaining the impact of your ex's or STBX's behavior on your child(ren). Describe what you observe with respect to behavior, moods, etc. And last, answer questions asked by the court directly not volunteering things you read somewhere or heard on YouTube videos.
To Sum it All Up
You should be familiar with some common concepts of course but that's the extent. Even though there may be some validity to the phrases, concepts, etc. if you have no intentions on actually calling an expert as a witness, be strategic.