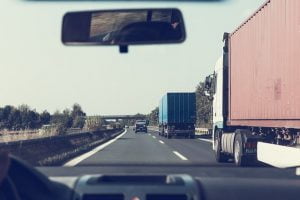 Co-parenting can be challenging when both parents live within the same state or certain distance of each other. However, during long-distance co-parenting, it can complicate things ever more so. Particularly when the parties have joint custody, mainly joint legal, it can cause major problems with enforcement.
Co-parenting Agreements or parenting plans for long-distance parents usually look different than for those who within a 50 mile radius of each other for example. Between scheduling time, facilitating visits, staying on the loop amongst a few things, the agreement needs to address all of these things in more detail.
---
Best Interests of the Child Custody Each State
---
Sharing Information in Long-Distance Co-Parenting
The Agreement or plan should go in depth about how the long-distance parent can stay informed of doctor visits, medical decisions, school events, school reports, etc. So using email, co-parentings apps, text messages etc. are a good means. In addition, the noncustodial parent should have the contact information for school personnel, medical providers and whomever has regular contact with the children with respect to education, health and extracurricular activities. The custodial parent should provide these to the other parent without any lapses.
Communication
Video chatting and phone calls should also take place on a different schedule than if both parents live close by. The actual schedule for these should take into consideration any time differences as well as the parties schedule. Of course the age of the child should be considered but allowances should be made for the circumstances as well.
Scheduling
Travel may be a huge obstacle for the noncustodial parent when it comes to exercising visits. So when it comes to planning visits the logistics of travel should be priority. Inclement weather, means of transportation, costs to travel etc. should be factored in when creating the Agreement or plan.Also work and school schedules can certainly make long-distance visits formidable. Careful planning is necessary with respect to choosing vacation, mapping out school breaks and such. It is important to stick to schedules as much as practicable so that other planned visits are not thrown off.
Flexibility
The one thing that is paramount to any long-distance co-parenting relationship working is parties flexibility. Things happen when parents are local let alone when there is distance between them. As I mentioned above, weather, schedule conflicts, sickness etc. can interfere with even the well planned out visits.If the noncustodial chooses not to exercise their visits or maintain contact that's one thing. On the other hand, when exercising visits is out of their control the custodial parent's willingness to work around will be looked at favorably by the court.
Making it Work
With today's technology there's no reason why long distance co-parenting should be near impossible. Between apps for communication, note taking, calendaring and so there's a plethora of ways to make it happen smoothly. In addition, Skype, social media, text messaging makes staying in touch a feasible task.The parties should make an effort to discuss and agree on which tools will be used. Exploring what works for both parents based on their family's specific needs is the key. The tools chosen should be included in the agreement but again flexibility is necessary.
In conclusion
"Normal" co-parenting is not impossible when parents live some distance apart. With careful planning, consistency and flexibility co-parenting with distance in between is doable.
If you would like to discuss how we can help you in your co-parenting, custody or visitation case please feel free to schedule a
free 15 minute consultation
.