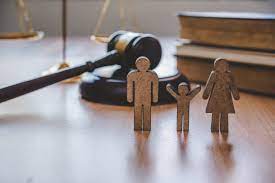 Family court assistance in the USA is an extremely useful option for individuals going through family law issues such as divorce, child custody battles, contempt, modification, domestic violence, child support, spousal support, and visitation. Whether your case is high-conflict or resolvable by settlement, we can help.
Family law cases are often very complicated and emotional, making them difficult to navigate without the help of a legal professional. However, everyone thinks that legal professionals are limited to attorneys. And then they're frequently disappointed by the results or lack thereof, produced by the attorney. Attorneys are not magicians, as many think, they rarely earn the exorbitant fees they demand.
There are alternatives to spending your children's college funds on overpriced and underperforming attorneys. Family court assistance is one of those alternatives. We provide coaching, mentoring, and consulting services geared toward helping people who want more control in their cases. We give attention to the topics and issues that often get in the litigants' way of getting their desired outcomes.
You have rights you have no idea exists, there are exceptions to rules you have no idea how to use and there are overlapping laws that you have no idea how to apply. Not only that, a lot of the confusion comes from not knowing how to navigate the court system or how to process important aspects of your case. We help you with all of these.
As a strategist & coach, we work as your professional family court assistant to ensure that you are satisfied with the overall outcome and managed to save thousands.
How to find the most reliable family court assistance?
Whatever route you choose, know that there are certain criteria you need to seek when looking for the right and reliable family court assistance. Most of the time, people compromise on quality in exchange for costs because they're afraid of doing it on their own. For this, the following are some helpful points that will lead you to find the most reliable and professional family court assistance:
1. Seek referrals:
Ask friends, family, or colleagues for recommendations. If they have used certain family court assistance services, attorneys, etc. in the past, they can give you an honest opinion about their experience.
2. Search online:
Search for family court assistance using terms like family court coach, mediator, family law strategist, on search engines is very helpful. Also, review websites and trusted legal directories often have options. Make a list of prospects and check their backgrounds, experience, and customer reviews. These days, it is considered the best way to find these professionals with the help of social media. In various social media platform chats, one can find out the most reliable and the most professional family court assistance with a high rate of winning cases.
3. Check credentials:
Verify that the family court assistance services are licensed and registered to operate in your state, depending on their title. For example, mediators should be certified, lawyers should be admitted to the bar, etc.
4. Schedule a consultation:
It's essential to have a face-to-face meeting with the potential family court assistance services to discuss your case details and ask any relevant questions. This will help you assess their skills, knowledge, and professionalism.
5. Compare prices:
Family court assistance services costs vary widely. Get estimates from multiple providers and compare them to find the most affordable one that fits your budget while meeting your expectations with respect to credentials.
How should you choose which of the family court assistance service to use?
While looking for the best and most reliable family court assistance, one must check out some important factors that are discussed below:
1. Experience:
If you work with a family law attorney or mediator, be sure they have extensive experience in handling family court cases with issues exactly like yours. You want someone who has successfully handled cases similar to your own. If you're working with a coach, strategist, or consultant, however, just make sure they have experience with the non-legal aspects of your case in addition to the legal. This difference between whom you choose matters for some more than others. 
2. Credentials:
Make sure they have the necessary education, licensing, and certification to provide the assistance.
3. Reputation:
Check out online reviews, ratings, and testimonials from previous clients to see what they have to say about the services provided by the provider. Be sure to verify the source of the review as reviews are often non-authentic.
4. Communication:
Knowing how any family law professional communicates with their client is extremely important. How frequently they reach out, how long they take to respond, the method they use to communicate, and so on, are all important.
5. Availability:
Check if the family court assistance service you are considering is available when you need them. You want someone who can answer your questions and provide legal guidance and support when you need it.
6. Fees:
Always discuss the fee structure upfront and clarify what services are covered. Make sure you understand how much you will be charged, how you will be billed, and what expenses you will be responsible for. Be sure to get this in writing as well.
7. Personal Connection:
It is important to choose someone with whom you have a good personal connection. Family law cases can be emotional and stressful, so working with someone who is understanding and empathetic can make a big difference in how you feel about the process.
What are the perks and benefits of choosing the right family court assistance service?
There are benefits to having someone to support you as you attempt to maintain mental clarity, emotional balance, and practical support at every phase of your case. Of course it is not impossible to do it on your own but so many variables go into choosing if that route is best for you and your family.
Expert Advice and Knowledge:
Experienced family law professionals bring a wealth of knowledge and experience to the table, providing expert advice and guidance on all aspects of the legal process. Particularly for the ones who have the practical experience from being in court, the right professional can give you insight from various perspectives.
Mediation and Negotiation:
Many family law disputes can be resolved outside of court through mediation and negotiation. Someone like a mediator, parent coordinator, and coach can help facilitate these discussions and ensure that your interests are protected.
Emotional Support:
Family law disputes can be emotionally taxing. A, coach or strategist particularly, can provide emotional support and guidance during this difficult time.
Efficiency:
A family court assistance team can help streamline the process, ensuring that your case is handled efficiently and effectively.
Expected winning situation:
You can rest assured that you will be satisfied with the outcome of your case by hiring a professional and experienced family court assistance service. Taking into account every aspect of your family court experience while working with you only goes to increase your satisfaction with how the process plays out as well as the end results.
Cost Savings:
Choosing to work with a family law professional can save you thousands in legal fees and costs. Even if you choose to hire an attorney, family law assistance services can help you keep those costs down.
In Conclusion It is important to explore all options. We understand that Family Court can wreak havoc on your life no matter who you are. So instead of feeling defeated by the process, start to look at the possible outcomes and work from there. You know what's at stake for your better than anyone.