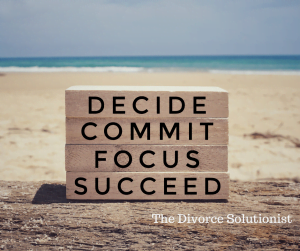 Family Law C
Creating a strategic plan in business is a must if that business wants to increase its chances of success. Having one usually indicates that the business is serious about mapping its short and long-term goals. It also means that they are dedicated to putting measures in place to reach them. Having a detailed plan based on your values and beliefs is a win-win. So why wouldn't you create one for any aspect of your personal life? Particularly where the goals are extremely important and significant, why not plot out a plan. A strategic plan in divorce or custody is brilliant.
Your divorce or custody is more than likely consuming a huge part of your life… right? I mean it does not matter who you are, where you are located, how much money you have it's daunting.  The Family Court experience is full of surprises. And one of the best ways to prepare for the unexpected is to prepare for the unexpected. A strategic plan is certain to do just that.
---
Imbalance of Power Custody Divorce
---
What is a Strategic Plan?
A strategic plan in divorce or custody is a roadmap that sets specific goals for your case. It considers all the facts & information relevant to your issues, no matter the source. It then requires you to use this data to focus on your personal values and beliefs to create a vision. This vision is made up of your long and short-term goals for yourself and your family. Then, creating a specific layout to achieve those goals requires a deeper understanding of the information gathered. The layout incorporates your strengths and weaknesses, measured against threats and opportunities.  This results in you producing a course of action to reach those goals. It is a roadmap, diagram, course of action, game plan to achieve success in Family Court.
Why Should You Have a Strategic Plan for your Family Court case?
As I mentioned, having a strategic plan increases your chances of success no matter what area of your life. And the reality is that you want to get the results you want no matter which side you are on in divorce or custody. Having a plan helps you to map out your goals for your family.
These goals include-
Legal: custody, property division, support
Financial: employment, budgeting, and investing
Social: community involvement, activities, and affiliations
Physical: geographic location, living arrangements
Health: mental, physical
Personal: relationships, family dynamics, personal growth
Spiritual: religion, faith, affiliations, beliefs
All these goals might have a place in your short and long-term goals. It is for you to decide which ones do and how to prioritize them. Because how you approach them depends on how important they are to you. And the more aligned the two are increased chances of success.
How Do You Create Strategic Plan?
The first step is to take an honest look at your current situation. This is difficult to do, but it needs to be done with as much objectivity as possible. You must dig deep and look wide to assess your financial, personal, emotional/mental, and legal circumstances. It is best that you take your time with this part because any oversights can ruin your efforts overall. Also, it is important to ask trusted loved ones for their insight as well to ensure that the assessment is accurate.
Next, you will spend time creating a detailed list of your opposing party's position.  Look at the things they are requesting, their current situation, their past behaviors, etc. You do not have to be 100% accurate, but the more you are able to the better.
Then you will need to look at both lists to help you to create your vision. Your vision should consist of what your future family life looks like. For example, what does co-parent look like, what is your future financial situation, and so on.
From there, you will need to identify your strengths and weaknesses. This means classifying those things you produced in the first step, as strengths or weaknesses. They can be physical, legal, practical, financial or anything that has a direct impact on your divorce or custody.
After that, you will need to go beyond your lists to gather information directly related to the legal aspects of your family law case.  This includes your opponent's position, the court venue/jurisdiction, policy issues, the laws, the judges, basically anything that is outside of your control.
Once you have gone through all these steps, you are able to create a plan by applying these to your overall goals.
When Should You Create a Strategic Plan?
Right now! Contact me to discuss how I can help.
Results of Having a Strategic Plan
You are better able to circumvent the destructive practices of the Family Court. Not only are you more prepared to deal with the Family Court's bias and unfair treatment, but you also build confidence as a result.
Choosing to be Pro Se, as opposed to having an attorney, can be strategic.  Although most jurists discourage Family Court parties represent themselves, there are times when it's advantageous.
Being a victim of your opponent is also off the table. Having a plan in place helps to become empowered. The exercise of creating the strategy is itself is empowering.
Having a better understanding of the Family Court process is also an advantage of having a strategic plan. Every step of the process covers every facet of the Family Court journey, and that is by design. You will most certainly be able to highlight the issues that are most important to the judge, which is extremely important.
In Conclusion
So, if you want to increase your chances of "winning" this is an excellent start. There is endless data on the importance of having a strategic plan in place. Even though the data available relates to business strategic plans, there is no sound reason it would not apply in divorce or custody.
If you would like to see how I can help you create the best Strategic Plan for your specific case, please visit here.
Related Tag: Child Custody