I recently suggested to a group member that she refrain from referring to her child as property in case of child custody. Her post had a part where she said "keep my child all to myself.  She was asking for advice on whether she should let the Dad sign the birth certificate when their child was born. She wondered if his rights would be trumped by hers is she didn't. Well she didn't like what I said but I was only trying to help her avoid unnecessary headaches later on. There are advantages to keeping the Father's name section blank, no doubt about that. But some of those benefits cease to exist when he seeks to enforce his rights.
Fundamental rights as parents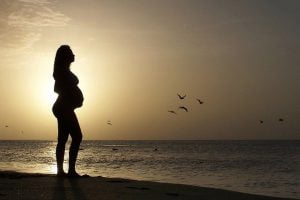 Children born out of unmarried relationships are not chattel, no more than ones born out of marriage are. They don't belong to either parent over the other like s piece of property. They may be one or both parents' responsibility but certainly not their possession. In this country, all parents have fundamental rights and one of them is access to their blood related child. To have those rights infringed upon or terminated requires isn't easy. It entails a process that goes beyond just opting out of have dad sign the birth certificate. Not to say that abusive parents' rights trumps their child's safety or well-being. But they are certainly entitled to due process before those rights can be taken away.
---
Should You File First in your Custody or Divorce Matter? 
---
In most states children born outside of marriage are the legal custody of the parent who has the child with them. In most cases this is the mother but can be the father too. Their laws expressly state that "legal custody is with the mother who gave birth of that child until the child reaches age 18." However, what this implies is that the mother can make any and all decisions for the child.  And although this is true, the father can fight this at any time.
"Presumed" legal custody meaning & implications
When the mother has legal custody as a result of unmarried status, this is "presumed" custody. Presumed is "a legal inference that must be made in light of certain facts." So that means that the fact that mom delivered the baby and has baby with her, that her having custody can be inferred.  This is different than if a court of competent jurisdiction had determined she had custody. In other words, presuming custody did not involve an assessment of her being "fit" enough to have custody.
Rights with "presumed" legal custody

A parent who has presumed custody has some rights, until the other parent challenges them. All decisions with respect to medical, educational, residence, etc. are totally up to the presumed parent. A parent with presumed custody can get a passport for the child, can relocate without limitations, can choose homeschool over in person, and so on. However, if that parent seeks government assistance of any kind other issues may arise.
The problems surface when Dad decides that he wants to have more inclusion or thinks he can do a better job. So, whether he's on the birth certificate or not, he can challenge custody. As long as he knows he's the father and decides to exercise his rights, all of Mom's sole authority ends.
Having presumed custody does not mean you have to deny the father of access to the child. In fact, facilitating and fostering some type of involvement may work in everyone's best interest. However, it is important to note that allowing the father to have contact before paternity is established can be tricky.
Disputing "presumed" legal custody
Presumptions can be rebutted. Inferring something exists because of the facts available only means that anyone can prove otherwise. In custody situations, Dad can rebut the presumption of legal custody by proving that he has rights as the father. To do this he must establish paternity in one of two ways. First, he can sign an Acknowledgment of Paternity, where both parents must complete and sign a form from his local government agency. The other method is done by filing a petition in court and having a judge order a DNA test which results in an Order of Paternity.
Once the father establishes paternity his right to visits, decision making and custody are all up for debate.   His rights as Dad automatically take effect and he is entitled to almost everything that Mom is entitled to.  The courts will level the playing field so to speak. So a mother who has had presumed legal custody will not be given more consideration in court just because paternity was never established. Conversely, a father will not be at a disadvantage because he was not on the birth certificate or because he never sought paternity until the court proceeding.
Conclusion
In sum, unless your child was created by an anonymous sperm donor, both parents have equal rights to access to their child.  Our legal system sees both parents involvement as a necessary component to their children's growth and well-being.  This is the starting point in all cases, whether that is the case for every parent is to be determined by the courts.
Schedule your FREE 15-minute consultation with me if you would like to discuss affordable options for divorce or child custody.