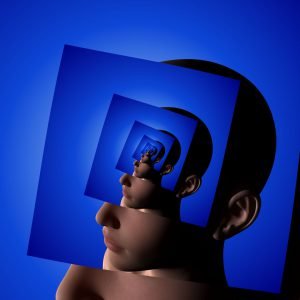 Are you looking for divorce therapy?
May is Mental Health Awareness Month.
Therapy is something often recommended in divorce, and certainly custody matters. Therapy can take place in many forms and settings, but the focus should be on mental and emotional support. Whether you go to divorce therapy, family therapy, co-parenting therapy or individual therapy (for your and/or your children) it helps to have professional support along the way. (Divorce coaches are another option many are using to help get through the emotional and mental strife that accompanies divorce.)
---
---
Types of Therapy in Divorce
There are stages of grief in divorce that include anger, sadness, guilt, fear, depression and shock/disbelief.  (Read more about divorce grief here.)
Having an experienced professional can help you stay focused on the important issues while managing your emotions.  Furthermore, you're more likely to accomplish your goals if you have someone to help you to see things for what they really are. A lot of truths about yourself are likely to be discovered in therapy.
Individual therapy is usually the route divorcing parties opt for. Individual therapy allows you address pre-existing mental health issues adequately.  Additionally, it allows you to concentrate on your own feelings without feeling obligated to consider your spouse's needs. To many this is much more beneficial than trying to candidly  discuss feelings while the source of those feelings is present.
Couples therapy is another option in divorce. This route is more laser focused than individual therapy. However, couples divorce therapy can lead to individual therapy if the parties choose. Couples therapy entails both parties talking about and working through their concerns with respect to their divorce. Child custody, visitation, property distribution, as well as communication, disagreements, etc. are all valid topics to discuss here.
Both parties have the opportunity to express their feelings openly to help them understand what happened, to prepare them for post divorce and to help the children get through it successfully.
Family therapy provides a unique opportunity for intervention for the entire family.  Family therapy can take place during or after divorce/custody. It allows the children to express their own feelings and concerns about the break up of the family. Children usually have their own range of emotions to deal with, including guilt, fear, etc. and can benefit from dealing with them in a family therapy setting.
NOTE: This article is limited to therapy in divorce actions, not specifically for custody cases. The topic of therapy and custody will be explored in the upcoming weeks.
The Implications of Therapy in Divorce Court
Although therapy has its advantages, the courts' perspective on therapy varies greatly. Therapy can a help or hindrance as far as the court is concerned.
Procedurally, having the parties actively involved in mental health services can place a burden on the court's agenda. Most courts give their cases a time allotment for it to remain on its active calendar. Depending on the depth of Therapy services the parties receive, the case can drag on longer. Also, depending on what the parties are treated for, their ability to comprehend everything that is going on can be jeopardized.
Substantively, the parties receiving therapeutic services  may affect the court's decision with respect to fault (or grounds), alimony (employability) and certainly custody. (Therapy and custody will be discussed in the upcoming weeks.) With respect to fault, if you are not in a no-fault state (most are no-fault) and use emotional distress or mental cruelty as the basis for Divorce participating in therapy can substantiate that. As for alimony, most states have factors that include the emotional &/or physical health to determine the amount and duration. Same with property distribution (especially in equitable distribution states) a factor that many courts take into consideration is the parties' wellbeing.
Either way, these things should not deter you from getting help. If you are having trouble working through your emotions, or a hard time understanding what's going on or can't seem to focus on your objectives then you should certainly work with a mental health professional.
If you are interested in learning more about how I can help you prepare or defend your divorce or custody case for success in Family Court, feel free to contact me to schedule a FREE Consultation.