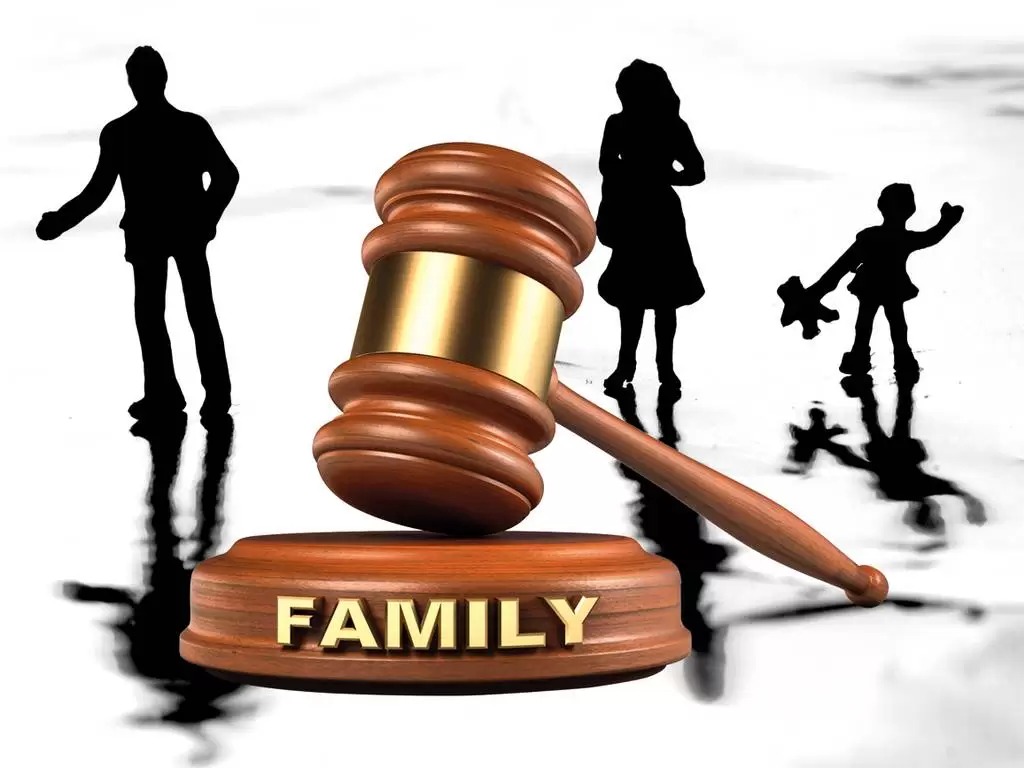 Using Public Agencies' Resources in Family Court
You absolutely need to use everything in your arsenal, or that's at least available to you, if you have any chance of winning your custody or divorce case on your own. When I say on your own, I don't mean literally. I mean if you are representing yourself, are pro se, then it is ever more important that you take advantage of all of the resources out there. Being pro se in Family Court is already very challenging, and can be more disastrous for your case, so you need to do what you can to minimize the obstacles from every direction.
Family Court is Smorgasbord
Look, let's face it, Family Court is not your typical court. Not at, unlike most other courts, the Family Court encompasses the most sensitive topics regarding family, relationships, and parenting.  Some would go so far as to describe it as a confluence of a mental health facility, a social services agency, and a place for justice. And whether you agree or not, the reality is that Family Court is rarely ever solely about what's being discussed in court. At the same time, since there's always more going on than the obvious, there are typically several other resources or entities that can step in to diffuse most situations.
Being Preemptive in Family Court
Domestic violence (IPV), substance abuse, child abuse/neglect, mental health issues, and developmental issues are all prevalent in most, if not all, Family Court divorce or custody cases. Getting these issues addressed by the right authority can oftentimes minimize their impact on the court experience. It is best to not only take preventative measures whenever possible, but there at times when it's best to take preemptive ones instead. This means preparing for the attack before the actual attack occurs. So, for instance, if you know that the other party or opposing counsel will raise issues of allegations of abuse, you would find out every procedure, program, etc. that would address the abuse. How you would use the insight will depend on the nature of the allegations, the extent to which they will play a role in your case and the possible outcomes.
Tips for Utilizing Agencies in your Divorce or Custody Case
When navigating a custody case, social service and public agencies can provide valuable support and resources. Here's how you can effectively utilize them:
Research relevant and applicable agencies: Almost any of the issues that are prevalent in Family Court have a corresponding agency that acts as a gatekeeper, monitor, or rehabilitative resource. Start by identifying the agencies that deal with these. Familiarize yourself with their roles, responsibilities, and services offered.
Understand their processes: Learn about the specific processes and procedures followed by each agency. Always start by going to their website, where information about their structure, mission, procedure, etc. can be found. Then see if they hold public meetings, have information sessions, etc. so that you can establish contact with a person on staff.
Make direct contact: It's always ideal to have direct contact, via phone or email, where you can ask a staff person specific questions that can help you in your case or defend yourself in the case. You don't need to divulge any sensitive information. In fact, it is advisable to be very careful that you don't share particular issues of danger to mandated reporters, where you can be implicated unless you are prepared to present your defense. Consult with a family law attorney to understand the best approach for involving public agencies in your particular custody case. They can guide you through the legal aspects and help you navigate the specific requirements and protocols.
Use the information in your case in court or as part of negotiations: Once you know how the agency works, what the criteria are, what they offer, etc. you can use it in your case no matter what position you're in with respect to it. That means you can use it to work on your case's weaknesses, use it to request appropriate services for the other party, or use it to get the help you need for your child(ren).
Collaborate with professionals: Public agencies often work closely with professionals such as social workers, counselors, evaluators, GALs and lawyers. Be cooperative and open to their involvement, as their assessments and recommendations can influence the outcome of your case. Provide them with any relevant information or evidence that can support your position.
Take advantage of any rehabilitative programs offered: Lots of these agencies have preventive classes, workshops, etc. offered for free or reduced costs. Things like parent education, sobriety programs, etc. are usually topics covered.
Maintain documentation: Keep detailed records of all interactions, communications, and documents exchanged with the public agencies involved in your case. These records can serve as valuable evidence and help ensure that your concerns and actions are accurately documented.
Follow up and stay informed: Stay engaged in the process by regularly communicating with the agency and using what you've learned or worked on to your benefit.
In Conclusion
Remember, every jurisdiction might have different processes and guidelines regarding the involvement of social services and public agencies in divorce or custody cases. Not to mention, judges are not too fond of litigants abusing or misappropriating these agencies' resources. However, they can certainly defer to any recommendations, commendations, etc. made by these agencies and rely on them to help make sound rulings.