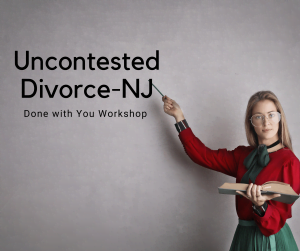 UNCONTESTED DIVORCE-NJ! SIGN UP NOW! LIMITED SEATS.
Save hundreds, even thousands, in legal fees by joining us in a live video.
ONLY $99. (Filing fees not included.)
We will go through each step of the Uncontested Divorce process for New Jersey.
Get the help from an experienced family law professional LIVE.
Event to be held in Facebook Live.
February 1, 2021 at 6PM EST.
Sign up NOW. Facebook link is HERE.
You can also contact us HERE.